Back to Resources
How To Grow Your Business With Innovation Outsourcing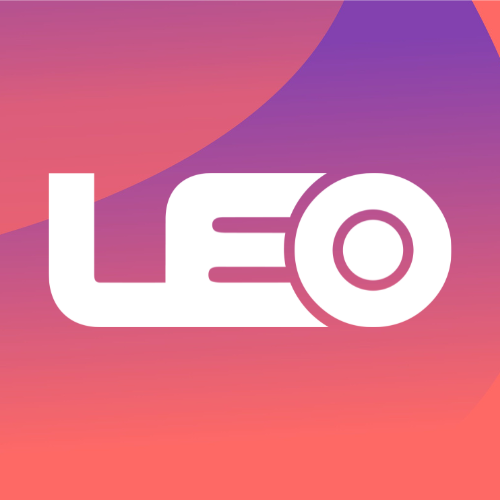 Leading Edge Only
24 Aug, 2021
The introduction of new ideas and processes is crucial for businesses to maintain a space in the ever-competitive market, and to gradually improve their profitability.
Innovation outsourcing allows you to successfully occupy more space within the market and stand out from the competition, while being low risk, low cost and accessible to businesses on a small and large scale.
The introduction of new ideas and processes is crucial for businesses to maintain a space in the ever-competitive market, and to gradually improve their profitability. This is, in its simplest form, innovation. Research demonstrates that effective businesses utilise a combination of in-house innovation and innovation outsourcing, to grow and thrive in the marketplace. This article will explain innovation outsourcing, the benefits and the risks, and why you should be doing it.
In-house Innovation Definition Vs. Outsourcing Innovation Definition
In-house innovation, which is also known as closed innovation, refers to the development of a new product or innovation by the company themselves. It is the more traditional way to generate ideas and implement product development and marketing with the innovation process taking place exclusively within the company without relying on external sources.
With innovation taking place within clearly defined company boundaries, technology, expertise, processes and intellectual property remain under the control of the business internally. Some points to consider when it comes to closed innovation include:
Companies tend to invest a lot of money into internal research and development in order to establish its hub or expertise
The research and development department must then be able to provide significant technological inventions that lead to innovative products and solutions to a business challenge
As a result, the innovation process is characterised by a closed system with fixed internal research and development activities and company boundaries
Operating using closed innovation can be demanding so it's important for businesses to hire highly-qualified employees who are best suited for the job
Internal innovation also requires working with sensitive, new and unique technologies and solutions, so it's vital for businesses to protect their intellectual property accordingly.
On the other hand, innovation outsourcing, also known as open innovation, refers to having someone outside of the company provide a new or existing solution. A business is opening up the innovation process to external sources, beyond company boundaries.
Innovation through outsourcing is rapidly becoming integral to business growth because it introduces new or improved innovative products, solutions, technologies and processes, within a low-risk, low-cost partnership. By outsourcing business processes for innovation, you are increasing the likelihood of attaining long-term business success. This can be done by gaining an advantage over competitors, more space in the market and higher levels of productivity. 
Businesses which are not outsourcing innovation, relying solely on in-house innovation, are at-risk of falling behind, in failing to capitalise on this highly popular approach.
Outsourcing Innovation Examples
Innovation outsourcing has been used successfully by businesses across the globe over the last 40 years. The motivation for outsourcing innovation varies on a case-by-case basis, yet there are also clear trends. 
Pharmaceutical companies outsource to maintain objectivity and attain faster data collection. Auto companies outsource to introduce demand-based products. The medical field outsources to obtain specialised expertise. 
Outsourced innovation has created a streamlined marketplace which uses effective partnerships as the foundation for efficiency and excellence. Below are a few examples.
Cisco Systems
Cisco Systems is a world leader in IT and cybersecurity solutions, and a highly convincing example of the benefits of innovation outsourcing. This is because partners provide most of their component, hardware and manufacturing innovation. 
The firm produced a whitepaper on strategic out-tasking and productive outsourcing partnerships in 2007, which explains how out-tasking can be used as a 'win-win' model that breaks the vicious cycle of negative compromises made by both businesses and innovators. It explains that this model can help enterprises drive greater innovation, increase profit margins and reduce partnership risks. 
Cisco Systems is now a fortune 500 company, with a net income of $11.62 billion as of 2019.
WhatsApp 
Another example of successful innovation outsourcing is WhatsApp. Company employees focused on customer service and administration, while the app development was outsourced to a team of experienced app developers. 
This allowed WhatsApp to minimise operating costs and become a household name messaging platform, despite having a relatively low initial capital. In 2014, Facebook bought WhatsApp for $19.6 billion and as of February 2020, it has over 2 billion users worldwide.
Slack
Slack, a proprietary business communication platform, is another business which outsourced innovation, to great success. They used the services of design firms and PR agencies to improve the appearance of the platform and create an image, quickly gaining brand retention. 
Outsourcing allowed Slack to understand the market and act accordingly. It demonstrates that outsourcing innovation is an effective business tactic for both new and established companies, on both small and large scales. Although not viewed as profitable, Slack generated revenue of $400.6 million in 2019, with more than 95 thousand organisations paying for a subscription plan.
Innovation Outsourcing Benefits
Cisco Systems, WhatsApp and Slack have outsourced innovation successfully, and their high brand recognition and revenue results are testament to this. But what are the benefits which together comprise large scale success? It is important to assess the outsourcing benefits and risks to determine if it is the correct strategy for your business.
Low-risk And Low-cost
Low-risk and low-cost are two words which we have already used to describe outsourcing innovation, making them the most logical benefits to unpack first. The overall innovation failure rate is between 80-90%. This is the percentage of ideas and processes which do not work, for various reasons, such as lack of long-term vision, inability to adapt, or any other number of things. Outsourcing innovation is low risk because it minimises the failure your business experiences. A single company can't afford repeated failures, but any failure of outsourced innovation belongs to the outsource supplier and is spread across companies and customers, both present and future.
In this same vein, outsourcing innovation is significantly low-cost when compared to in-house innovation, as the innovation already exists. Money is not spent in-house developing potentially flawed or inadequate products or systems, when an effective model exists elsewhere. 
DealRoom refers to this as realising the cost benefits, providing a case study featuring one of their clients: a fortune 500 company, which spent one million per year on in-house developments, producing an inadequate project management system. Upon replacing their software with DealRoom at a fraction of the cost, they doubled their productivity.
Speed And Specialism
Further outsourcing benefits include speed and specialism. Innovation outsourcing is typically faster than in-house innovation, in terms of development and reaching the market. This is because there are no hiring or development delays, as your chosen partner is fully equipped to provide the solutions you require, as it is their specialist field. 
Outsourcing innovation to specialists is a huge benefit, and one which has a huge impact on your finished product, its market success and your customer satisfaction. Your individual business may not have the knowledge necessary for the kind of innovation you need. Forming partnerships with specialised talent means that they are inarguably the best group for the creation and execution, as they are experts in their field, and capable of producing the kind of high quality that you want to be associated with.
Become More Competitive
Outsourcing innovation allows you to become more competitive in the market. It allows small businesses to compete with bigger, more profitable ones. They can outsource rather than having to purchase expensive equipment or space or limit themselves and their output, because they cannot access or afford these necessities. 
It also allows respective in-house teams to focus on their own specialist areas, increasing quality, consistency and effectiveness in other departments. Outsourced innovation simultaneously evens the playing field and makes the marketplace even more competitive.
Innovation Outsourcing Benefits
The risks of innovation outsourcing are both fewer in number, and more difficult to determine. Some are detailed below.
Potential Failure
Mergers and acquisitions have a widely ranging failure rate, as highlighted by James Brian Quinn in his 2016 Forbes article, You Can't Outsource Innovation. He explains that while outsourcing innovation reduces the risks your company takes, it doesn't always result in success. 
It is important to note, however, that the highest figure produced by Quinn is 90%, which means that failure rates for mergers and acquisitions are equal to, and more often lower than, the overall innovation failure rate previously mentioned.
Disjointed Communication And Strategy  
Another risk of innovation outsourcing is communication and strategy. These are two vital elements in the relationship between your company and your outsourcing partner. There needs to be an adaptable, flexible dynamic to avoid long-term problems such as overproduction or underproduction. 
Perhaps the best and most recent example of this is the disconnect in the food chain during the initial weeks of the Coronavirus pandemic. Billions of dollars of perishable food items were wasted in California and Florida as the demand for such goods suddenly, and dramatically, changed. Thus, outsourcing business processes for innovation requires effective discourse and planning.
Not Outsourcing  
The pivotal risk of innovation outsourcing, however, is the risk of not doing so. In another article by Quinn for MIT Sloan Management Review, Outsourcing Innovation: The New Engine of Growth, he refers to solely relying upon traditional innovation as "fatal". 
This is because the widespread benefits and success of outsourcing innovation can often mean that not doing so is equivalent to failing to innovate. This in turn means that your business is in danger of losing its position in the market if they don't outsource innovation, facing a decrease in productivity and efficiency, reducing profit and going out of business altogether. 
Conclusion
It is evident that the benefits of outsourcing innovation outweigh the risks, and that not outsourcing innovation is a risk within itself. 
It is a business decision supported by the Young Entrepreneur Council, who co-wrote an article for Forbes magazine earlier this year, detailing eight signs to look for when considering outsourcing. Perhaps most significantly was sign number four by Shaun Conrad, creator of MyAccountingCourse.com, who highlighted that "If you don't gain an advantage, you should probably outsource the task" and "If keeping a function in-house doesn't give you a competitive advantage, you should think about outsourcing it".
There is nothing wrong with in-house innovation, but innovation outsourcing offers a competitive edge which cannot be ignored. It is an approach to innovation which ultimately benefits the marketplace and your customers in a way that traditional and closed innovation cannot.
How Can LEO Help?
The clear solution is to implement a combination of both approaches, simultaneously reaping the benefits of each and minimising risk levels for your business. 
Leading Edge Only believes in making innovation affordable and accessible. Whether you're a company looking for innovation or someone who has an innovation that solves a business challenge, LEO has a space for you to connect with like-minded individuals across the globe. If you want to begin outsourcing innovation and grow your business, it provides an effective platform to do so. 
If you need further advice on innovation outsourcing or would like more information about our open innovation platform, get in touch by calling +44 (0)1234 756 015 or emailing [email protected].